When I was a kid I wanted hair like Zero from...
He couldn't read, but he had nice hair
I miss G Smoove
1 tag
I'm not a big fan of Snapchat, I call it Snaptrap
1 tag
I thought "Pootie Tang" was a slang term for...
It still sounds like vagina to me
And I'm usually not told otherwise cuz it usually...
I assume every drama movie with an all-black cast...
Those "Haitians be like" memes look like they'd be...
1 tag
I saw Temptation last night. Judith had it comin
I care about fashion, but then again I don't care...
1 tag
I swear Pandora plays songs by every artist but...
"Sexy yet Sanctified"- that's the name of the game...
I feel like everyone from the Murphy who didnt go...
2 tags
1 tag
As many times as I've said "This aint Driving Miss...
Let the "bow down bitches" tweets begin
TV One is like the MTV2 of black television
When people say things like "I want you to be...
Hardly ever. I'd prefer if you were miserable without me
"How often does he type 'Sex'?"
– Whoever read that last post
Whenever I type "Dex" it gets autocorrected to...
"I wouldn't do that if I were you Mr. Proud….. remember what happened..."
– Peabo
"I got that Justin Bieber please believe it, I eat that pussy can you keep a..."
– Rozay Though it's not quite a secret if you're saying it in a song is it?
"She eyeing me like a nigga don't exist... guhhh"
I never understood that line cuz if she's eyeing you, she's clearly acknowledging your existence
2 tags
Everyone wants an around the way girl, but no one...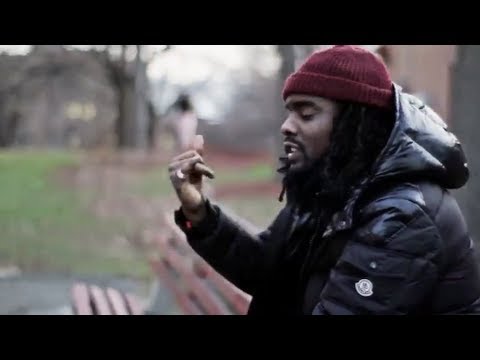 Dylan Reese Music: HUGE ANNOUNCEMENT 2/11/13 →
reesemcfly: I've made a HUGE decision, one that'll impact the rest of my career as a musician and my overall image greatly. Allow me to cut to the chase. After discussing this with my management, the rest of Limitless Music Group and my family, I've decided to drop my stage name of Reese McFly and go by…
The spelling and grammar sacrifices I make in...
Describing anyone as "homely looking" is...
Last night this kid asked me "Hey do you have a...
How late in the year is it still appropriate to...
"Thats my brother Ant. I call him Jellybean- hard...
Not once throughout the entire movie did Rashad him "jellybean" tho
"I Luhhhh bad-bad, dat my-dat my problem"
shoutout to radio edits
I like how Disney forces all of their actors in to...
Cory from Thats So Raven had no business behind the mic
This is the third time in 20 minutes they've...
Having said that, Beauty and the Beat is the jam
Black people don't have funerals, we have...
I just can't take anything written in Comic Sans...
"Everybody wanna be a nigga, but nobody wanna be a nigga"
– Paul Mooney
""King Uzziah thought he had it goin on" "But in reality,..."
– Guest preacher, in an attempt to hold the young people's attention
Janelle Monae would be attractive if she changed...
If I had a dollar for every time Wiz Khalifa...
They're called 5 dollar footlongs
They cost $5.75 tho
Paula Jai Parker is the poorman Taraji P. Henson
I took Gabrielle Union off my "Dopest on Earth"...
But then I saw Deliver Us from Eva today and put her right back on there
You know what's a funny word? Snarky
I always manage to sit next to the craziest/...
Are you gay? - No Does your mom know you're gay? - No classic